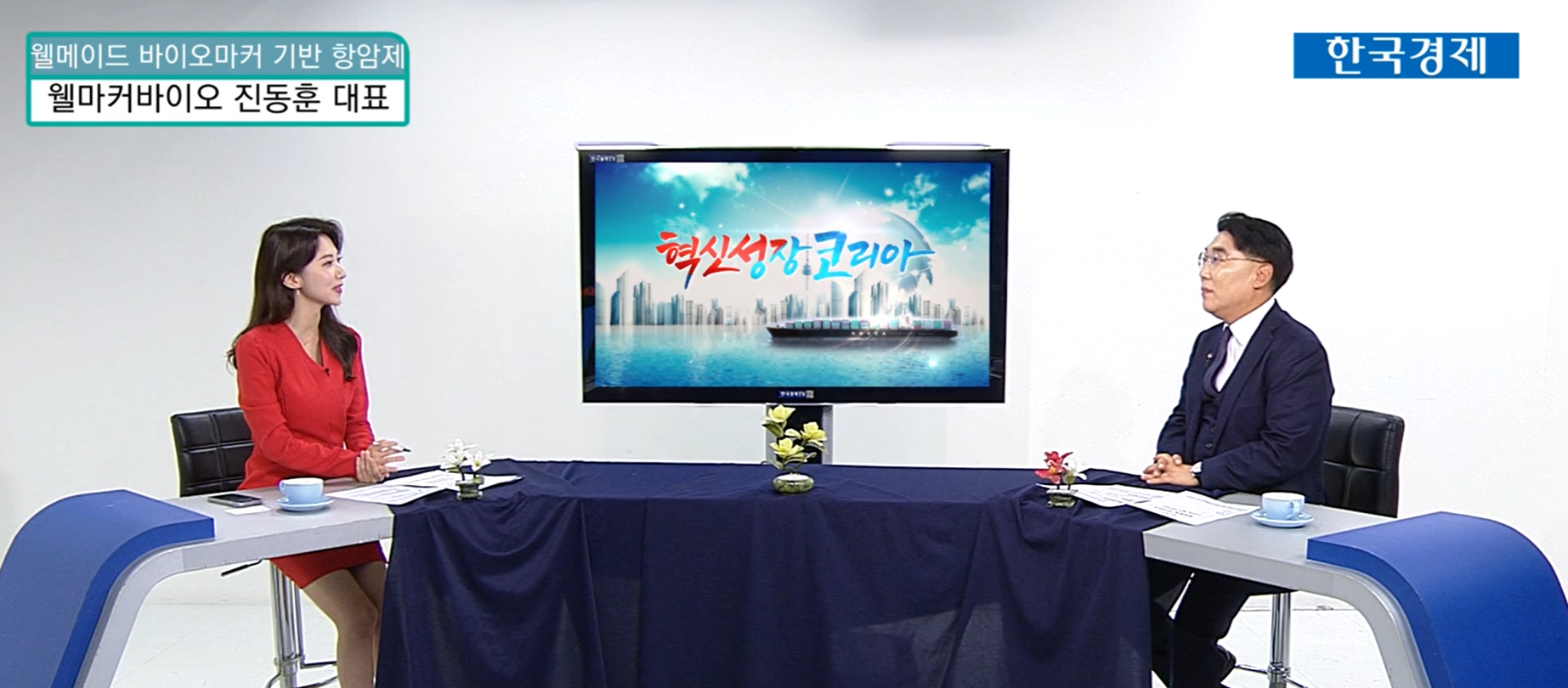 Wellmarker Bio, the company that specializes in first-in-class anticancer drug development was introduced as an innovative growth company in The Korea Economic Daily's TV program on November 21, 2020.

With the hope to provide an appropriate drug to patients, Wellmarker Bio is developing anticancer drugs and predictive biomarkers based on the patient's unmet medical needs and is growing at a fast pace.

*Predictive Biomarker: A biological indicator such as DNA, metabolite, proteins that can foresee drug's efficacy and identify patients most likely to benefit from a particular treatment before it is administered.

*Please refer to link below to see the full interview.