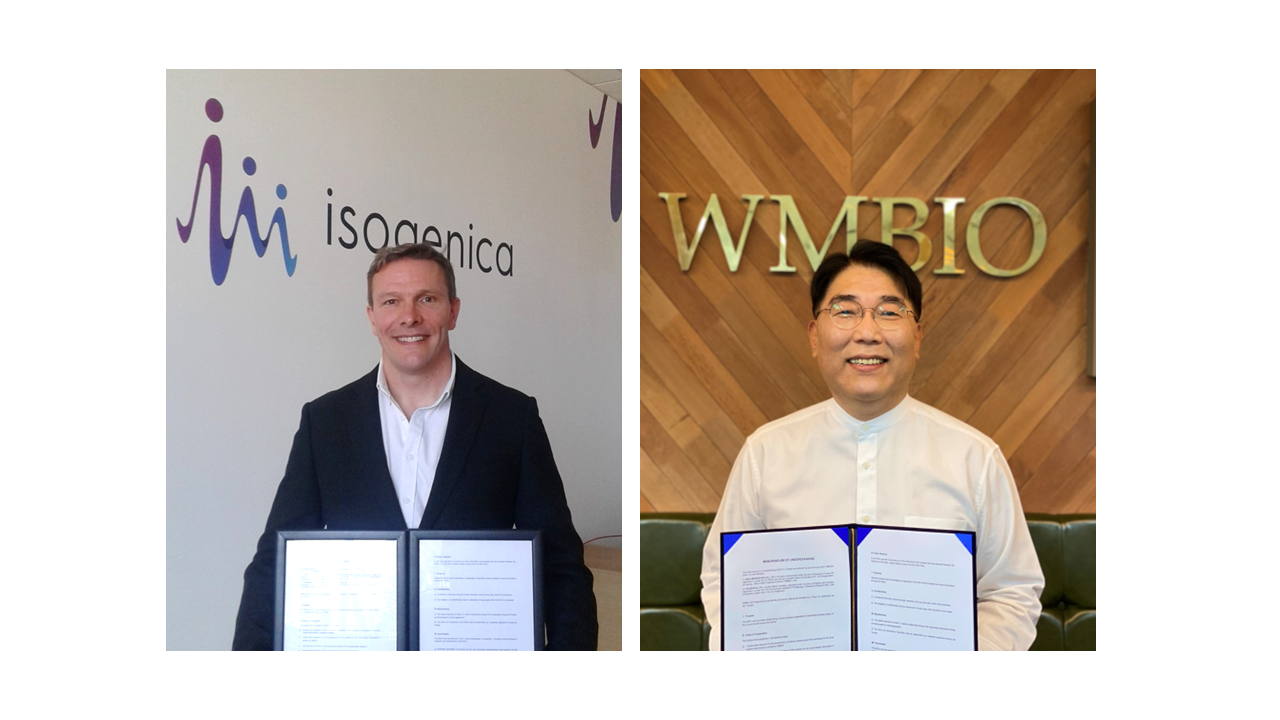 Wellmarker Bio (WMBIO) and Isogenica today announced the signing of a Memorandum of Understanding (MoU).

Under the terms of the MoU, the two companies will collaborate in the research and development of antibody-based cancer immunotherapy, Protein-Protein Interaction (PPI) Inhibitors, biomarkers and peptide libraries; with joint funding, including UK or other government grants they will collaborate to create a portfolio of preclinical programs from early target identification through to candidate nomination.

The collaboration will combine each company's expertise and experience in recombinant protein technologies, through the design and construction of highly diverse synthetic libraries and the use of novel in vitro polypeptide display systems. Isogenica will apply its proprietary CIS display technology for the discovery of novel therapeutics to progress Wellmarker Bio's pipeline in cancer and other indications.

"Isogenica's collaboration with WMBIO focusing on individualised, effective and affordable therapies for patients with high unmet medical need is an exciting opportunity to accelerate development of novel targeted therapeutics," said Dr Bill Eldridge, CEO of Isogenica. "Pairing Isogenica's expertise in synthetic libraries and protein engineering with WMBIO commitment to developing first-in-class anti-cancer drugs based on predictive biomarkers promises to be an efficient and cost-effective means to develop individualised therapies."

Professor Dong-Hoon Jin, CEO of WMBIO, commented, "Wellmarker Bio is very excited to be collaborating with Isogenica and look forward to developing a host of effective and affordable anti–cancer drugs based on Isogenica's platform."



About Isogenica


Isogenica is a peptide and antibody discovery and development company. Isogenica's CIS Display technology, an in vitro biotherapeutic discovery technology with significant advantages over more traditional techniques in terms of library size and versatility, enables the full diversity of the company's massive peptide and antibody libraries to be exploited. With this technology, the company has a unique and proven engine for biotherapeutic discovery and development. Working in collaboration with biopharmaceutical partners over the last decade the company has developed a deep pipeline including two clinical stage assets and more than ten partnered pre-clinical and discovery stage programmes.



Further information, visit: www.isogenica.com



Please click on the link below for the full release.