Research Facilities
Developing First-in-Class Anticancer Drug Based on Predictive Biomarker
We have pre-eminent researchers and advanced facilities that enable us to develop novel anti-cancer drugs.
Our company runs integrated teams including Bio-Research center, MedChem center and CMC center.
80% of our company employees are R&D experts and they conduct new drug development all in-house.
Bio-Research Center

Bio-Research Center

Bio-Research Center

Bio-Research Center

Bio-Research Center Biomarker Development Laboratory

Bio-Research Center Cell Culture Laboratory

Bio-Research Center Immunohistochemistry Laboratory

Bio-Research Center Animal Laboratory

Bio-Research Center Animal Laboratory

MedChem Center

MedChem Center

MedChem Center LC-MS/MS Laboratory

MedChem Center NMR Laboratory

MedChem Center Molecular Design Laboratory (CADD)
CMC Center

CMC Center

CMC Center

CMC Center

CMC Center

CMC Center

CMC Center

CMC Center
Core Technology
Optimized Approach for Drug Development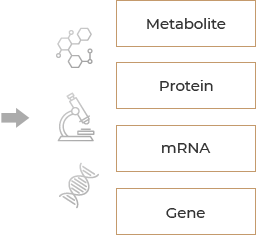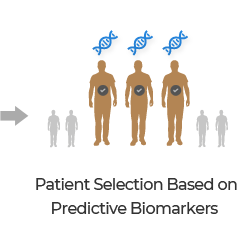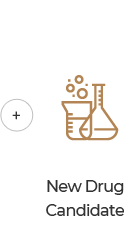 Our company is unique in that we develop Predictive Biomarkers that could foresee the patient's drug efficacy before administration. By developing biomarker for each pipeline we can shorten the lead time, reduce the cost of developing first-in-class drugs and deliver world-class personalized medicines for unmet medical needs.
The conventional therapy which pursues "one-size-fits-all" approach have limitations in that it develops and administers the same therapy to a multiple cancer patients without considering their biological status or biomarker(gene type, DNA, protein etc.). As a result, certain patients often times do not respond to the anticancer drug.
Predictive Biomarkers Play a Pivotal Role in Developing Novel Drugs
Predictive biomarkers allow us to predict whether the anticancer drug will show efficacy to specific patient groups before administrating the treatment. Based on patient's tissue samples and blood samples, we analyze their biomarkers through the studies of genomics, transcriptomics, protein analysis, metabolite analysis, and so forth.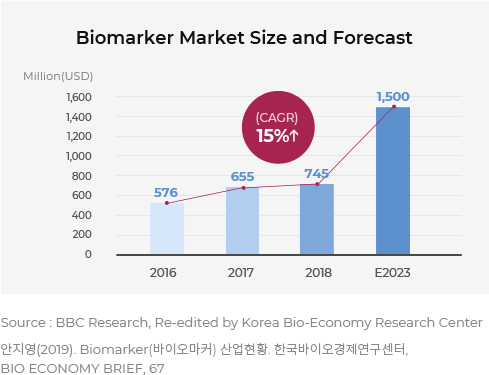 The Biomarker Market is Growing Steadily
According to the "Biomarker Deals: Terms, Value and Trends 2008-2018" report, the global biomarker market is projected to reach $57.6 billion in 2016 and $150 billion by 2023. Likewise, various cancer types require adequate treatments and the demand for biomarker-based anticancer drugs are continuously increasing(BBC Research, 2019).
Biomarker-based Anticancer Drugs Improve the Success Rate of Developing Novel Drugs
According to the data result of US Bio Association on clinical trial success rates from 2006 to 2015, the percentage of getting the FDA approval of novel drugs without biomarkers from phase 1 was 8.4% while with biomarkers it was 25.9%. The likelihood of approval is said to be 3 times higher (BIO, 2016) with biomarker.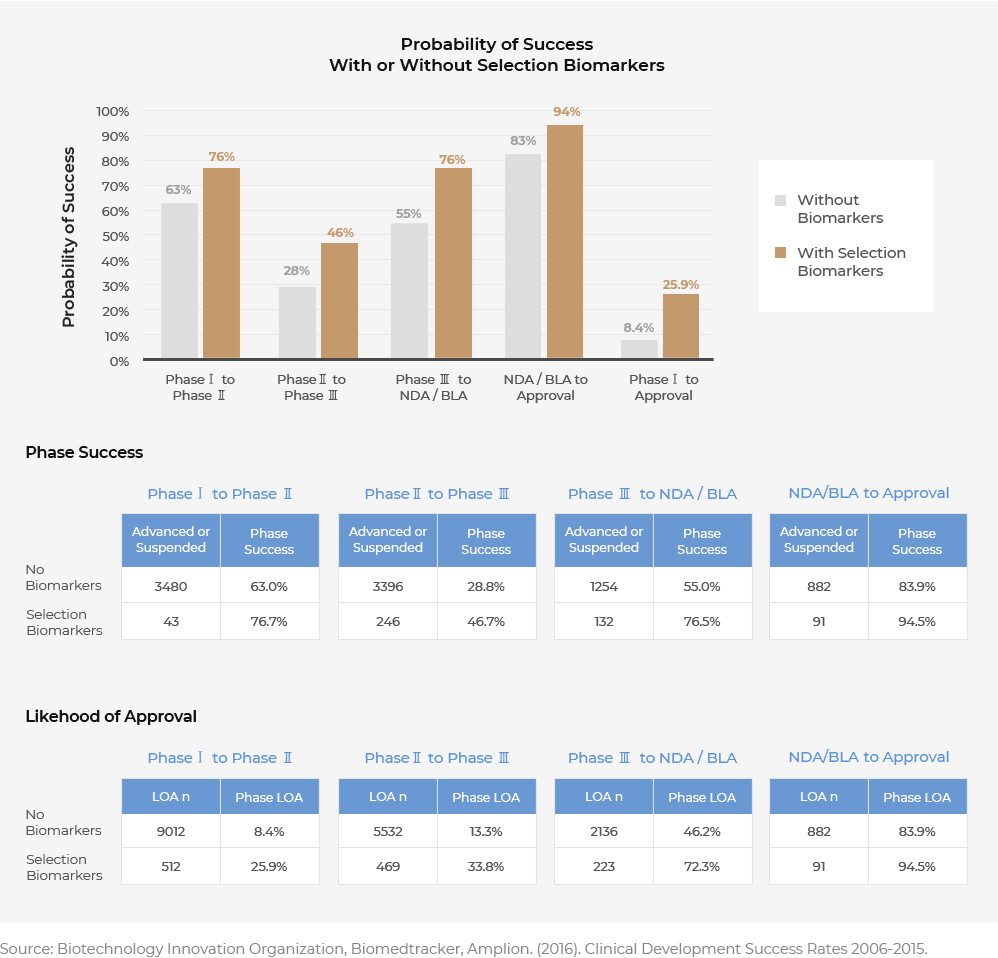 In the case of one-size-fits-all approach, drugs have been developed universally without considering patient's biological status. Therefore, the drug efficacy is about 50%, and many patients experience side effects of the drug(BioINdustry, 2017). However, biomarkers can reduce the side effects through accurate and rapid identification of treatment responses, which can provide safe treatment for patients. Likewise, biomarkers play an important role in realizing precision medicine.
[Reference]
01

BBC Research. (2019). Biomarker Deals: Terms, Value and Trends, 2008-2018.
02

안지영. (2019). Biomarker(바이오마커) 산업 현황.
03

Biotech Policy Research Center. (2018). Global Precision Medical Market Status and Outlook.
Available at: https://www.bioin.or.kr/board.do?num=282740&cmd=view&bid=watch
The Significance of Biomarker in Predicting Therapeutic Responses

Selects patient groups that could respond well to the drug

Realizes the precision medicine

Conducts more efficient clinical trials

Predicts patient's medical response

Quickly determines the extent of drug toxicity

Reduces drug development time and cost

Minimizes risk of development failure

Increases the likelihood of successful drug development